Posted: Sun, October 26, 2014 | By: Mini-Projects
---
---
Multiple organizations are working together to raise money to feed, educate and make self-sufficient the twenty children at an Uganda "boarding school" (orphanage). The school is in Jinja, the second-largest city in Uganda.
The school is called "COISER" (Community Intiative for Self Reliance.)
Address is:
Genesis Chicken Farm
COISER Orphanage
Community Initiative for Self-Reliance
Mupumdde Easte
P.O Box 5276
Jinja, Uganda
Phone: +256772950086
Director: Jeremiah Mikenga
Partners in this endeavor are:
Mormon Transhumanist Association - a 501c3 non-profit in Mapleton, Utah
Northminster Memorial United Church in Flin Flon, Canada (special thanks to Pastor Alex McGilvrey)
MicroFinance in Action Economics class of Southwind High School in Memphis, Tennessee - special thanks to teacher Biba Kavass
and numerous individual caring individuals.
We originally sent COISER $300 so they could eat more food - see them happily devouring groceries purchased with our donations in the photo below.
But that amount was just the beginning…
Cluck! Cluck! Cluck!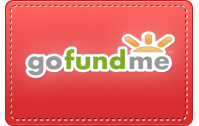 Recently a crowd fund campaign for COISER has been launched, to raise $3,100 to start a Poultry Farm. Cash raised by selling the eggs would support the orphanage, providing it with economic self-sufficiency. Plus the children could eat the eggs themselves, guaranteeing excellent healthy fat and protein for their brains!
The crowd fund campaign is HERE at GoFundMe.com.
A video of the orphanage fund drive, created by Clovis Long of Mustache Power, is HERE.
Contributions and promotional help are pouring in steadily. Three organizations have been particularly helpful:
Many members of the Mormon Transhumanist Association have been extraordinarily generous, donating in total almost $1,000!
Biba Kavass and her Economics students at SouthWind High School in Memphis, Tennessee have been tireless campaigners and model philanthropists!
Northminster Memorial United Church in Flin Flon, Canada donated a hefty amount. Special thanks to Pastor Alex McGilvery for his wonderful encouragement.
Two individuals were also spectacular contributors:
Valarie Cormier of Moncton, New Brunswick donated $500 ! We don't even know how she heard about our fundraising campaign but we're enormously grateful!
Vicky Johnson of Palo Alto, California - donated $250 - and said she "has a warm feeling in her heart now" - Thanks Vicky!
Plusm many people donated "in-kind" support:
Clovis Long of Mustache Power Productions in Pleasant Grove, Utah, made the wonderful video for us HERE, pro bono. Thanks, Clovis!
Peter Rothman - editor of Hplusmagazine.com promoted our campaign, with an interview of Pastor Alex McGilvery.
Christian Transhumanists also helped us promote our campaign
Thrilling perks are offered to contributors. With a $25 donation a laying hen gets named after you, if you contribute $50 you get a coop with your name on it, $75 and your name is immortalized on a fencepost, and for $100 you can stay in the orphanage's Guest House, when you vacation there. Many children at COISER are orphans because their parents died of AIDS, and many are themselves HIV/AIDS positive. Other children were left there by very poor parents who could not meet the children's basic needs - food, clothing, education, medical care. A third category are the children with mothers in prison; the mothers gave birth to them in jail and they gave them up because they had no support.
Jeremiah has been spending his teaching salary to pay the bills, but the government hasn't paid him anything for three months. His salary is $130.00 a month.
The majority of Jinja's population are Bantu, and Lusoga is the main local language. Jinja has a large percentage of the population defined as "working urban poor" - average annual household income is estimated at $100.
Do you want to contact COISER directly? Do you want to help the orphans, but not via the Chicken Farm? You can sponsor a child for only $5/month - $60 per year.
Here's the orphanage's contact info:
email: communityintativeforchildren@gmail.com
Facebook: Jeremiah Mikenga
Tel #: +256772950086
Address: Jeremiah Mikenga, P.O BOX 5276 Jinja, Uganda, East Africa.
You can send money directly to the children by wiring funds to Jeremiah Mikenga via Western Union, then notifying him of the pickup number. Jeremiah and the children would love to hear from you.
They will happily thank you via a special photograph, similar to these wonderful photos they've sent in thanking us for our support.
You can also send money to us and we will wire it for you. Our email address is brighterbrainsinstitute@gmail.com; our PayPal account is hedonistfuturist@aol.com.
Jeremiah tells us: "Food is the biggest problem; there is not enough food. We really need food to feed the children, especially foods that are rich in protein, to support their immunity."
The Chicken Project is excellent because the protein-and-choline-rich eggs it will produce won't just be for customers; they'll also be eaten by the orphans - enhancing their brain development.
Jeremiah says, "Thank you so much for the great love towards the children."
Below are photos and bios of ten of the children. They would be delighted to receive any size donation, even $5! Instructions on how to donate are included above.
Matha Babirye - SPONSORED! by Northminster Memorial United Church (Flin Flon, Canada) thanks to Pastor Alex McGilvery. $60 for 1 year.
Female
4 years old
PreSchool
Matha was given to the school by her parents. Both parents have HIV+; they live in a rural village in Kumil district and they are unemployed.
Justine Namulondo SPONSORED! By Brighter Brains Institute. $60 for 1 year.
Female
14 years old
Grade: Primary Six
Both parents are deceased due to HIV/AIDS
Claire Nabwire SPONSORED! By Brighter Brains Institute $60 for 1 year
Female
4 years old
Grade: PreSchool
Claire Nabwire is an orphan. Both parents died in a car accident. Claire was left with her 84-year-old grandmother - who could not afford to take care of her - so she was given to the school.
Atim Macey - SPONSORED! by Northminster Memorial United Church (Flin Flon, Canada) thanks to Pastor Alex McGilvery. $60 for 1 year.
Female
11 years old
Grade: Primary 5
Atim has HIV+. Her father is deceased due to AIDS; her mother is alive but she is HIV/AIDS positive. Her mother lives in a rural area in Iganga district.
Waisa Kimera SPONSORED! By Brighter Brains Institute - $60 for 1 year
4 years old
Male
Grade: Primary One
Both parents were murdered by Jesoph Kony
Birungi Vicky - SPONSORED! by Tom Goodman and Penny Bease of Flin Flon, Canada
10 years old
Female
Grade: Primary Six
She was surrendered to the school by her parents, who are both very poor.
She enjoys Math, Science, Social Studies and English, she wants to become a Teacher
Erick Kimera SPONSORED! By Brighter Brains Institute - $60 for 1 year 9 years old
Male
Grade: Primary Three
The father is alive but has HIV, the mother is dead.
Erick enjoys English, Science, Social Studies and Math.
He want to be an Engineer
Muyende Stuart - Partially SPONSORED - $40 from Brighter Brains Institute for 2/3 of a year
4 years old
Male
Preschool
He was found on the streets of Jinja town
Ndibawaki Maria
5 years old
Female
Primary One
Both parents are dead due to HIV/AIDS.
She is learning Math, Science, English, Social Studies
She wants to become Doctor
Magoba Tracey
6 year old
Female
Grade: Primary Three
Both parents alive but are really very poor.
She enjoys English, Math, Science, and Social Studies
---
---